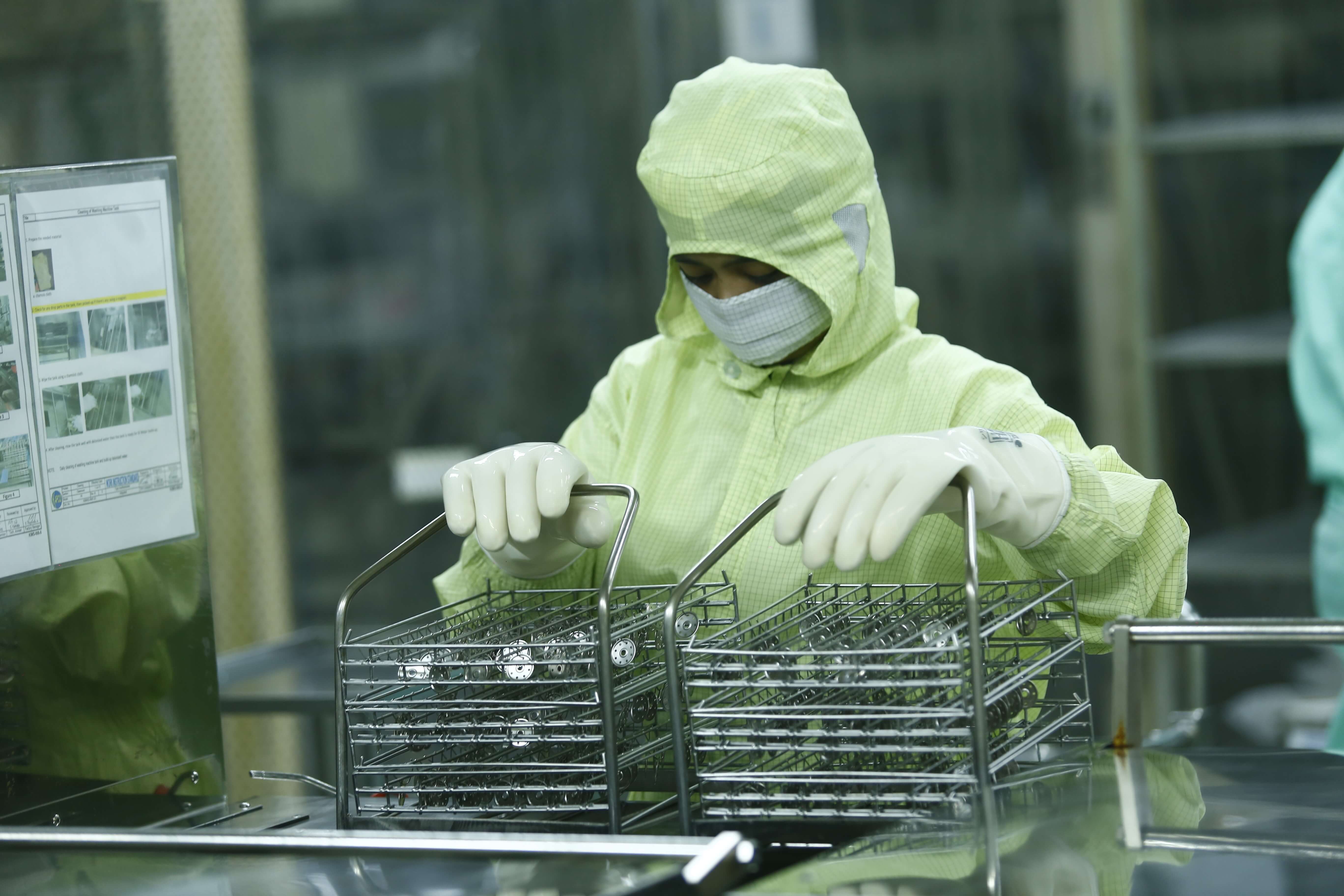 INTRODUCTION
KAPCO Manufacturing, Inc., located at Cavite Economic Zone with PEZA Registry No. 96-057 is a metal surface treatment and plating services. Provides Anodizing, Priming, Shotblasting, Electroless-Nickel Plating, Electro-Deposition Coating, Chemical Conversion Coating, Cleanroom Inspection and Washing, Salt Spray Testing, Electroless-Nickel Plating with Teflon (PTFE, PS1029), Passivation, Gold Plating.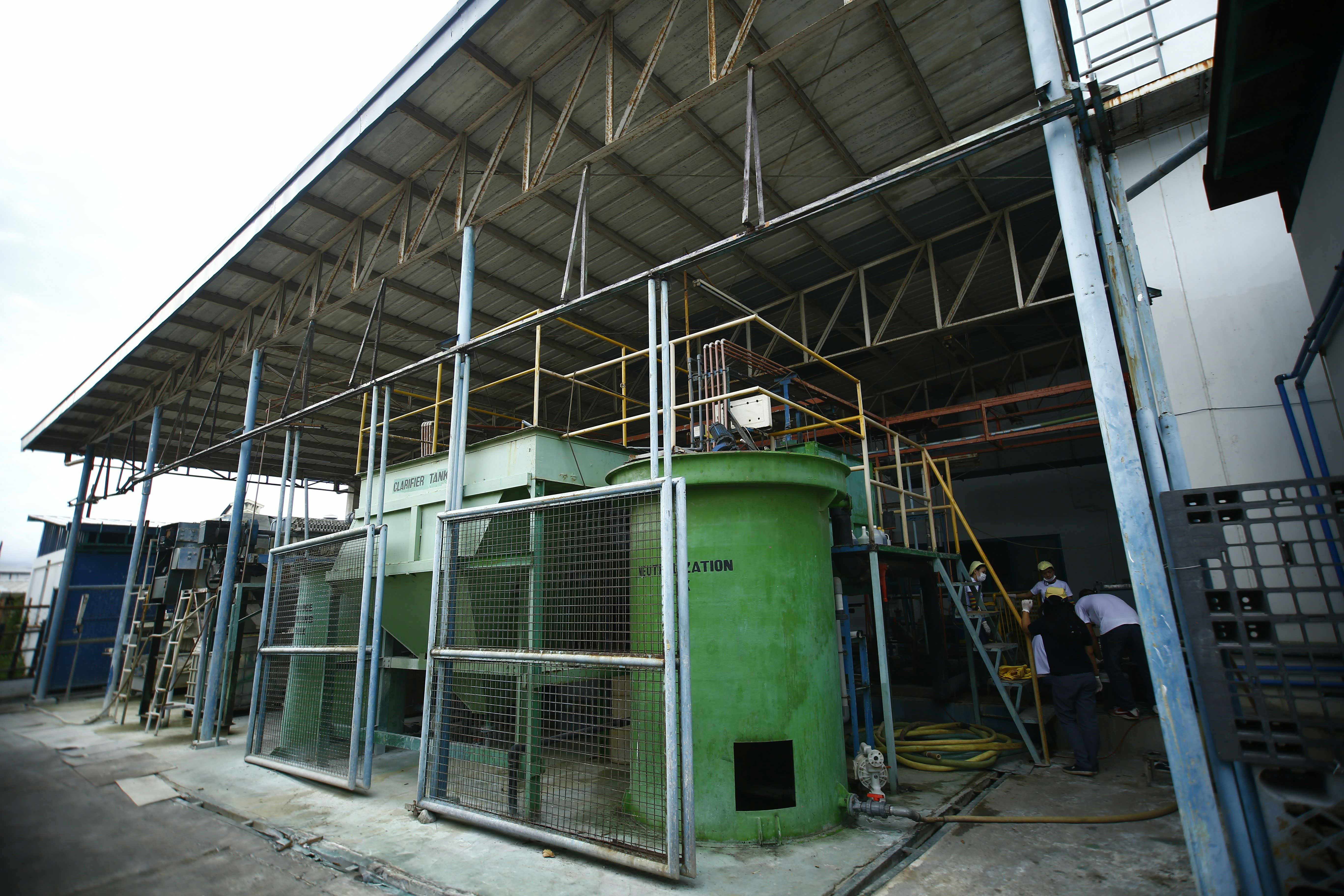 Yoshihisa Kurosaka
Our top priority and ultimate goal is that together with our products and services, our customers win in the world.
We work with a philosophy "See well, Listen Well and Speak Well, to be able to continue the good operation of the company as well as the good working condition of our employees. This is the basic for achieving high quality, speedy delivery and low cost.
We are guided and directed by six (6) dynamic goals driven to achieve strong market position and global competitiveness.
Sales and Profit generation

Improved quality aiming to zero rejection.

System improvement and error proofing.

Non-value added cost reduction.

Outstanding company image and morale.

Protection of environment and welfare of employees.
We hope to continue to be of good service to our customers, meeting their expectations and achieving great confidence on our quality and reliability.
YOSHIHISA KUROSAKA
CEO/Chairman
FACILITIES
As experts in Metal Surface Treatment and Plating, KAPCO Manufacturing is constantly developing new technology and expanding services to adapt to the ever changing needs of the industry.

Anodizing
Anodizing is a method of increasing the corrosion resistance of a metal part by forming a layer of oxide on its surface. The part that is being treated forms the anode electrode of an electric circuit. Anodized parts has increased resistance to corrosion and wear, and provides better adhesion for paint primers and glues than bare metal. Anodic films can also be used for a number of cosmetic effects, either with thick porous coatings that can absorb dyes or with thick transparent coatings that add interference effects to reflect light.

Application: Aerospace, Marine, other industrial and consumer applications
Capability:
Process: Type I
Type II
&nbsp Type III

Cathodic Electro Desposition Coating
Electro Deposition was primarily developed to solve the corrosion problem encountered in the automotive industry. In the process, the material has a negative charge to which the positively charged polymer is attracted. This process is used when strong corrosion resistance is required.

Application: Automotive, Other Industrial Application
Capability:
Base Material: Iron, Aluminum
Standard Compliance: Customer Standard

Electroless Nickel Plating
Electroless Nickel Plating deposits plating firm that has a uniform plating thickness regardless of the kind and shape of the base material by only dipping the substrate into the plating bath without using current. Resulting deposit have excellent properties including hardness, abrasion resistance, corrosion resistance and various electric, and magnetic properties.

Industries: Automotive, Electronics, Precision Instruments, Aerospace and Marine, Chemical Industry.
Capability:
Base Material: Aluminum, Iron, Stainless Steel, Brass, Cooper
Standard Compliance: PS 1000, PS 1011, PS 1033